Have you ever dreamed of owning a beach house? Even if you don't live anywhere near the beach, you dream can come to life!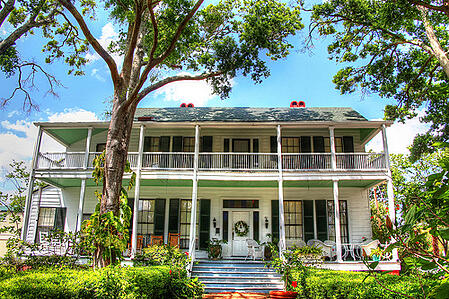 Cool ocean breezes, a carefree lifestyle and plenty of sand between your toes make living at the beach attractive to many people.
While owning a home by the ocean may not be a reality for everyone, you can get the beach house look for your home exterior with a couple of home remodeling tricks!
That's not to suggest you should paint your house sea foam green, set up a flock of pink flamingos in the front yard and give it a kitschy name like "Sunny Dayz." Rather, look to modern coastal styles that blend the best of high-end design with the laid-back lifestyle that's unique to many beach towns.
Draw inspiration for your own modern coastal home by incorporating elements of a modern breezy beach house for your own exterior renovation in Northern Virginia and Maryland. Here are a few ideas to get you started:
1. Siding
Beach houses take a lot of abuse from the wind, sand and salt. The result of years of exposure to the elements can be a weathered, distressed appearance. To mimic the look without waiting years for nature to take its course, try stained wooden or cedar shingles on your home's exterior. Mosaic shingles are another way to add personality and charm to your home. Home improvement contractors like Exterior Medics, who provide siding installation in Northern Virginia can help you select the right materials and even thr right design to achieve the perfect beach house look for your home.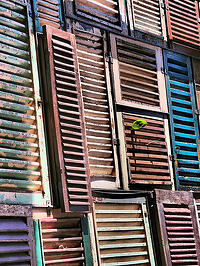 2. Shutters and Skylights
Many beach houses feature window shutters, porches, and doors to let the fresh ocean breeze circulate inside the home. Accentuating your windows and doors with bright shutters that complements your siding will instantly give you the beach house look. You might even consider using shutters to enclose a porch or balcony.
Traditional louvered or Bermuda-style are both good options.
Installing skylights to brighten your home is another way to beach up the ambience in your home. Skylights allow natural light to fill up your home, giving it a beach-inspired, natural appeal you'll love. Consider skylights in your kitchen, bath or bedroom.
3. Color palette
Colors used in beautiful beach houses are usually quite neutral and reflect the surrounding environment. Think colors of the sky, sea and sand. Soft blues and greens, stormy grays and taupes are good options. For a pop of color, consider coral or muted yellow. Offset the color by painting exterior trim a crisp white.
4. Decking
Most beach houses include indoor as well as outdoor living areas so you can enjoy the views and sea breezes. Consider including an elevated deck with a driftwood-inspired staircase. You'll have a unique "crows' nest" where you can enjoy the sunshine and see what's happening in the neighborhood. A half-covered porch with an angled overhang is another good way to live outdoors but have a bit of protection from the sun. Add a wicker ceiling fan and railing to create the perfect reading spot.
5. Landscaping
At ground level, use coastal elements like pea gravel in your walkways. It will mimic sand and add to your ambiance. Hardy tropical plants surrounding an arbor covered in climbing flowers like roses, bougainvillea or clematis can give your landscaping a coastal look.
Hang a hammock between two sturdy trees or on a patio, and you'll create the perfect retreat right in your own backyard!
Porch swings are also a perfect touch to help you enjoy the breezy summer on your lovely deck or patio!
Whatever your style preference for an exterior renovation in Northern Virginia and Maryland, Exterior Medics can help you create the home of your dreams.
We've got the tools and experience necessary to complete your home improvement project. Happy summer to you!
Image Credit: FMJ Shooter