2019 was an incredible year for Exterior Medics, so it was only right that we close it out with a holiday gathering to honor the team who makes our success possible. The Exterior Medics Christmas party was an opportunity for our entire staff to unwind together, recognize key employees, and toast to past success and future possibilities. It was the perfect way to kick back before we dive into 2020, which promises to be an even more exciting period of growth.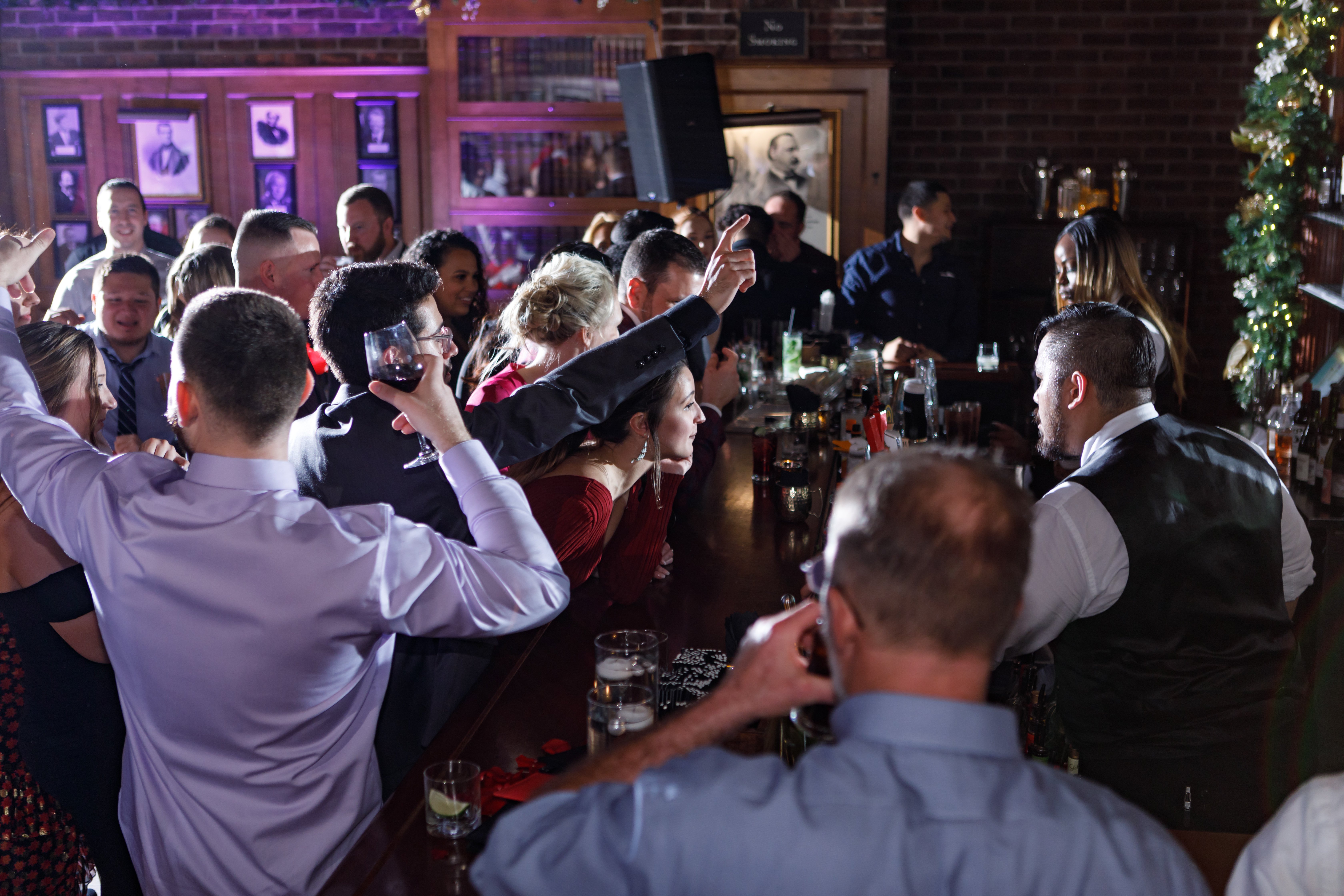 Merry Mingling
Thanks to the Exterior Medics' Internal Social Committee, we were able to secure the private club inside PJ Clarke's, an American saloon with a rich history that dates back to the late 1800s. Jasmine Seth, the head of our social committee for December, thought the Washington, D.C. restaurant's vibrant atmosphere would be the perfect location to raise a glass to our continued prosperity. To capture the fun in photos, we enlisted the talented Sean Kennedy Photography.
We started off the night with a reception featuring an array of delicious appetizers, including Buffalo chicken skewers, Maine lobster rolls, avocado crostini, mini grilled cheese sandwiches with tomato jam, and sweet and sour shrimp.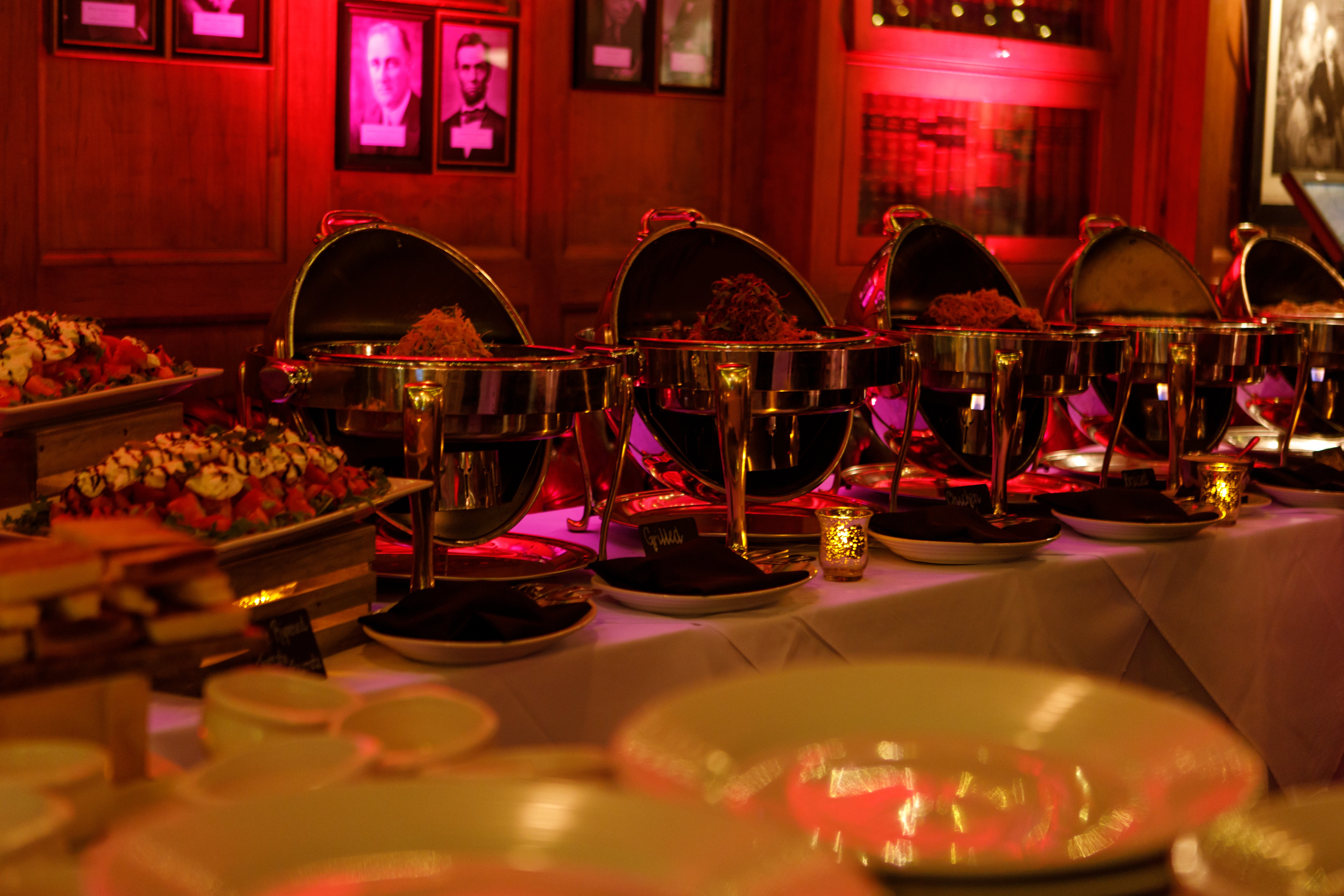 Once everyone had arrived and mingled with one another, we moved on to a wonderful three-course buffet dinner, consisting of roasted tomato bisque, caprese salad with burrata, and brioche short ribs with a horseradish cream sauce.
After the team enjoyed the plentiful feast, we transitioned to the heart of the night: celebrating our hard-working employees.
A Night of Excellence
Owners Mark Watson and Joe LeVecchi began the after-dinner festivities with a short but sweet speech thanking everyone in the company for their hard work, acknowledging that Exterior Medics would not be where it is today without everyone's spirit and dedication. Afterward, Mark was proud to announce the five winners of the Excellence Award for 2019, an award designed to recognize team members who have gone above and beyond the call of duty, including doing late night work, completing work that falls out of a job description's scope, and generally being an out-of-this-world team member. The five winners were:
Lauren Edwards, HR Director
Gabi Torres, Property Management Liaison
James Oksanen, Field Inspector
Larry Prescott, Field Inspector
Carlos Serrano, Site Supervisor
In addition, Mark presented the award for Salesman of the Year, which went to Steve Harper, who won—in true Exterior Medics cheeky fun—a belt with none other than his face on it.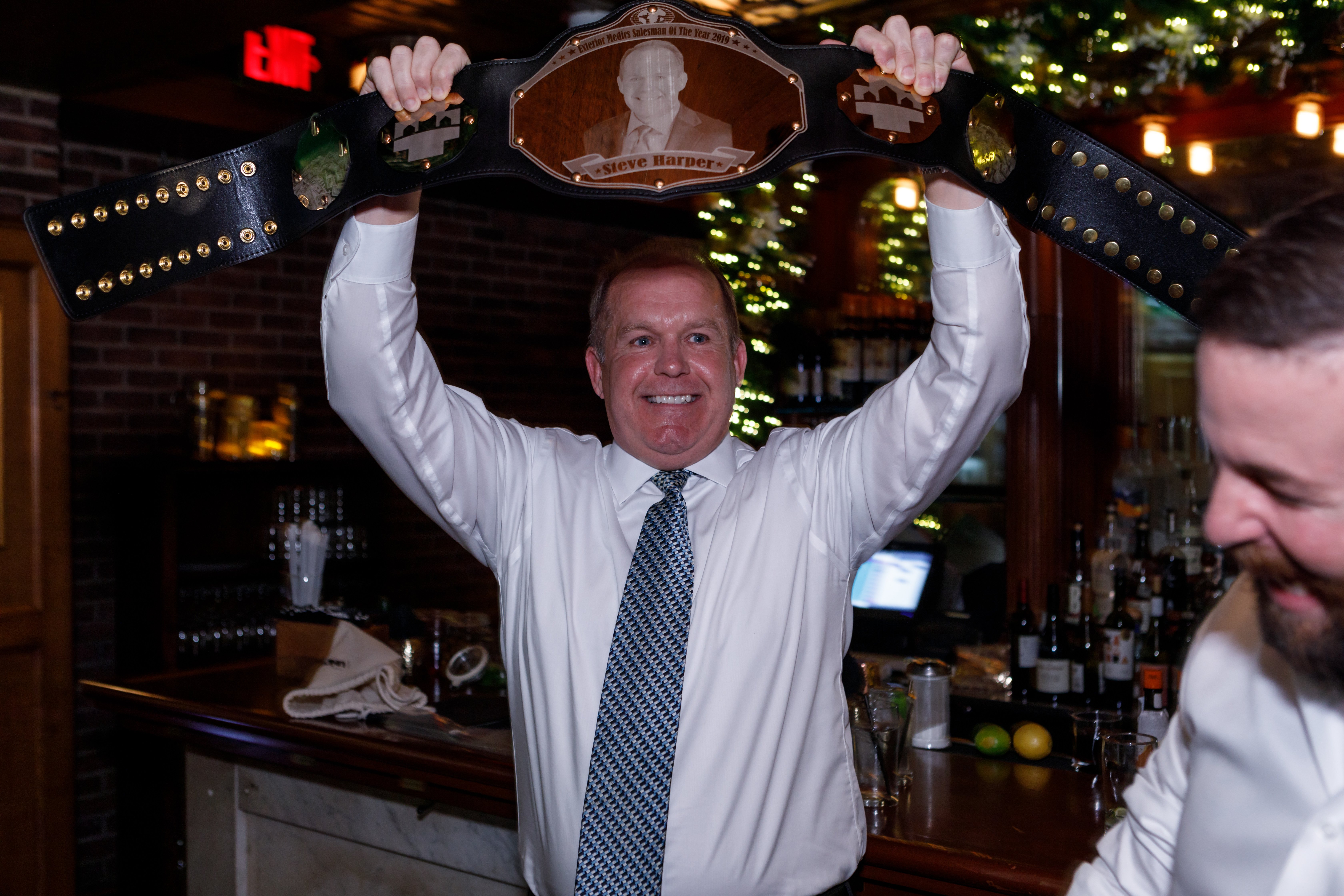 The Real Party Begins
With the more serious business completed, it was time to let loose on the dance floor. Groove Entertainment set the vibe with their DJ services, giving us all we needed to show off our moves and burn our calories from the earlier meal. While we were dancing, Marketing Director Cross Jimenez announced the winners of the raffle—all of whom were thrilled to win the various raffle items we had available, including a 65 inch TV, Apple iPad, and a Roomba.
The party was so much fun that we ended up celebrating for an hour longer than we had planned, enjoying drinks and dancing and creating great memories with our phenomenal family. Exterior Medics was happy to put on such a lively event for our team, because without them we know we wouldn't be where we are today.